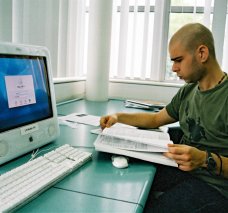 This is often when we can do our best work.
Miscellaneous Work
We have a reputation for problem solving and bringing innovative approaches to unusual pieces of work. As a result we regularly get asked to undertake tasks which do not fall into any simple consultancy work or model. We believe this is often when we can do our best work and fully utilise our inherent creativity. Examples include:
Research on Economy Inactivity in East Belfast - this sought to address the problem of low levels of participation in the workforce and assisted statutory and local bodies to develop plans before targeting those who are economically inactive.
Derry City Council Advice Audit - we have undertaken a range of work for Derry City Council to look at their support for advice services across the city. This included drawing up a Strategy for Advice Services which has proved to be a model for replication elsewhere. Most recently we carried out an audit of advice services to ensure that providers were actually doing what they said they were doing.
Y.C.N.I. Funding Review - the Youth Council recently commissioned us to carry out a review of their funding procedures. This involved looking at the regional infrastructure and considering ways in which funding could best be used to ensure that youth work priorities are delivered.
I.F.I. Wider Horizons Boundaries - this major review looked at the provision of the Wider Horizons programme across Northern Ireland and the Border Counties and considered how this should best be delivered to maximise the value of the programme and to ensure that those who would benefit most from it were able to participate.