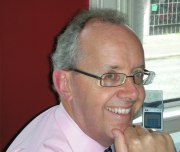 David Williamson - Senior Partner
An ageing father of three, irredeemable car enthusiast, aspirational blues musician and painter. Actively involved in a number of voluntary and church based activities. Forced to earn a living to support growing family and chronic car habit. Thankfully, actually enjoys problem solving, fixing organisations and making things work better! ...more
Senior Partner of Williamson Consulting, David has overall management responsibility and is directly involved in all consultancy work. He has over 18 years consultancy experience, the last 14 years as Senior Partner at Williamson Consulting. Previously with the Industrial Society he became the Society's youngest Senior Management Advisor, taking responsibility for managing economic regeneration work in Northern Ireland, North of England and Scotland and as National Product Leader for Small Business work. Previously David worked in Human Resource Management, Production Management and General Management roles in industry.
David contributes at a strategic level to economic appraisal and evaluation work. He is directly involved in organisational development and organisational review work with a range of organisations and regularly facilitates strategic planning and business planning work. He also carries out a range of human resources work, including job evaluations, management reviews and recruitment of senior staff. He works with senior management teams and Boards of Directors in areas such as governance, developing policies and risk management.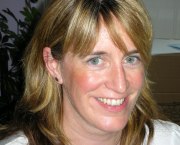 Gillian Irvine - Management Consultant
After 8 years consultancy work with Williamson Consulting she still has the motivation to cycle or swim a little but really prefers eating out and socialising (what about the work angle - Ed.?). Actually just uses the office as a delivery base for Internet shopping and occasionally treats herself to the odd bar of chocolate. ...more
Gillian is involved in a wide range of evaluation and appraisal work. She has worked extensively in advice and information, employment and training and community services. Gillian has substantial expertise in health projects, particularly those that seek to improve cross border co-operation or partnership working across disciplines. Prior to joining Williamson Consulting, Gillian worked in a management capacity within the voluntary sector.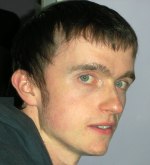 Michael McSparron - Research Assistant
Currently working as Research Assistant, IT Consultant and Creative Director at Williamson Consulting. I was offered the opportunity to redesign this web site but unfortunately wasn't offered enough of a financial reward so politely declined. I also take part in a number of sports as well as finding the time to enjoy the finer things in life such as eating, sleeping and drinking.
John Parker - Associate Consultant
A highly experienced certified management consultant and chartered accountant with over 30 years spent working in practice both as a freelance and with the "Big 4" professional firms. He undertakes a range of economic and financial appraisal work, preparation of business plans and feasibility studies and has been known to get in the odd bit of sailing when time permits.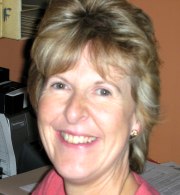 Fiona Williamson - Partner
When not sampling N. Ireland's latest coffee shop, looks after banking, some administrative functions and keeping our Senior Partner objective! ...more
After a career in banking, joined David to form Williamson Consulting in 1993. Primarily involved in finance and administrative functions, although carries out some consultation work.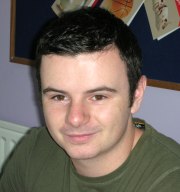 Michael McFadden - Junior Consultant
An Economics graduate, recently promoted to Junior Consultant, having previously worked as a Research Assistant. In my spare time I try to participate in a wide range of sports and squeeze in the odd night out as well. I also help to lower the average age of the office! ...more
Michael has been with Williamson Consulting for two years, initially working as a Research Assistant. He has particular experience in researching social need factors, employment and employability, profiling areas and populations and in collation and analysis of data. He currently carries out consultation work, usually with project beneficiaries and is involved in preparing and analysing financial and statistical information.
Lorraine Spratt - Team Administrator
Lorraine has been turning up for work at Williamson Consulting for nigh on seven years. Her main duties involve arranging the Christmas party and nights out and of course a little typing and light administrative duties, when time permits. She keeps the boss working efficiently by supplying him with strong cups of coffee and uses her well formulated powers of nagging to keep the rest of the staff productive, particularly the younger members.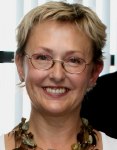 Jan Wright - Associate Consultant
A Social Policy graduate, Jan works with us on a range of evaluation and research work, bringing particular expertise in funding, voluntary sector, and welfare issues. Brings to the team a range of valuable expertise, fun and an ability to communicate with cats at a personal level!

Provide architectural input to much of our appraisal work, business planning and feasibility studies.