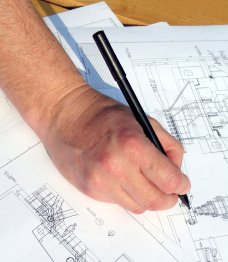 We facilitate organisations to draw up strategies and plans
Planning
We facilitate large and small organisations to draw up strategies and plans. These may have wide policy implications or may simply assist an organisation to deliver its business in the most effective manner. Examples include:
D.S.D. Advice and Information Strategy - this major piece of work for the Department sought to assist it to best support and resource the most appropriate advice infrastructure across Northern Ireland. This involved extensive work with key advice organisations and statutory bodies.
W.H.S.S.B. SureStart Projects - we recently prepared business plans for three new SureStart Projects to assist them to meet the needs of 0 to 3 year olds in the most disadvantaged parts of Derry and Tyrone.
Lagmore Glen Master Plan - this study, for Lisburn City Council, sought to look at the best way of developing the glen to meet local recreational needs, provide environmental protection, address housing needs and link into the wider Belfast Hills.
Community Support Plans - we have prepared community support plans for many local Councils. These set out the basis for delivery of community services in the areas for a three year period and have included Derry, Strabane, Limavady, Dungannon and South Tyrone, Cookstown and Lisburn.
Ardoyne Shankill Health Care Partnership Strategy - we recently assisted the partnership to develop a plan to operate a Healthy Living Centre to meet a range of local health needs and to best optimise the opportunities presented by Investing for Health.
Celtic Maritime Festival - this major project plan was prepared for the local and central Government partners to assist them to deliver this major maritime festival on the North Coast of Northern Ireland and in Donegal. This involved developing an outline programme, initial costings, marketing plans and operating arrangements.
Citizens Advice Belfast - this business plan was prepared for the Belfast group of C.A.Bx. to assist them to develop to meet their full potential in a changing context, including the development of delivery partnerships with the health sector.