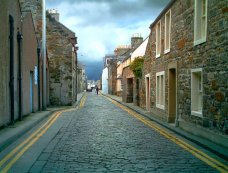 We work with a wide range of Housing Associations
Housing Associations
Our work with a wide range of Housing Associations, in some cases assisting them to make radical changes or simply to improve already effective organisations has proved popular. Over the last few years we have worked with B.I.H., Choice and Corinthian Housing Associations, Filor Housing Association, Belfast Community Housing Association, Open Door Housing Association and with the Northern Ireland Federation of Housing Associations. We work closely with D.S.D. Housing Division to ensure that such work enables the relevant association to better meet D.S.D.'s requirements and regulations.
Examples of work with Housing Associations include:
Major Organisational Review - review all procedures, structures, processes and potential to assist associations to become as effective as possible for the future.
Strategic Planning - development of strategic and business plans, working closely with Committees and Boards to assist them to look forward and to identify barriers to growth and to develop in ways which are compatible with the changing social housing context.
Risk Management - providing training for Boards of Directors and advising on the development of risk management strategies and policies and preparation of risk registers.
Governance - providing training and advice for Boards of Directors/Management Committees to ensure that they meet the current governance standards and are able to satisfy their members, staff and Government of the quality of their policies, procedures and management.
Economic Appraisals of new social housing projects
Recruitment of Senior Staff - we can provide a full recruitment service including drawing up job descriptions, personnel specifications and all recruitment documentation to take the process through from start to finish.